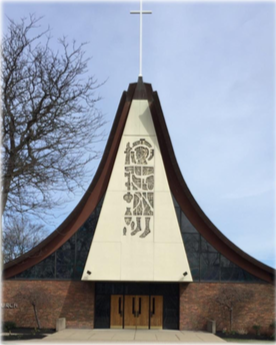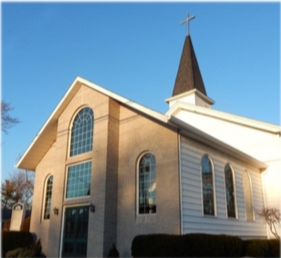 St. Peter Roman Catholic Parish
620 Center Street
Lewiston, NY 14092
716-754-4118
www.stpeterlewiston.org
ST. PETER R.C. PARISH
ONE PARISH • TWO WORSHIP SITES
St. Peter, Lewiston & St. Bernard, Youngstown
Rev. Thomas M. Mahoney, Pastor
Come Worship With Us:
St. Peter's Church, 620 Center Street, Lewiston & St. Bernard, Youngstown
St. Peter's Church, 620 Center Street, Lewiston
Saturday Vigil – 4:00 p.m.
Sunday – 8:30 a.m. & 10:30 a.m.
Weekdays – 7:45 a.m. Mass on Mon, Tues, Wed, Fri, Sat 7:45 a.m. Communion Service on Thurs
St. Bernard's Church, 218 Hinman Street, Youngstown
Saturday Vigil – 4:30 p.m.
Sunday – 9:00 a.m. & 11:15 a.m.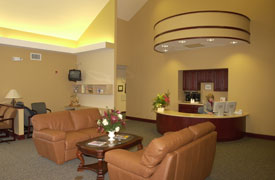 Dental Care Associates
2145 Lancelot Drive
Wheatfield, NY 14304
716-297-1644
Dental Care Associates is a group of six private dental practices sharing a beautiful, state-of-the-art facility in Wheatfield. We are conveniently located to the surrounding areas of Wheatfield, including Grand Island, Tonawanda, Cambria, Lewiston, Lockport, Pendleton and Amherst.
We offer all phases of dentistry. For over 25 years, we have provided our patients with the highest quality of dental care using the latest in technology and procedures. Our professional and caring staff will help you achieve and maintain a healthy smile well into your senior years.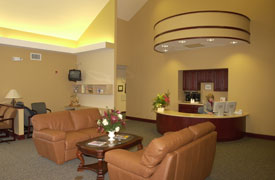 Visit our website here: http://dentalcareassociates.com/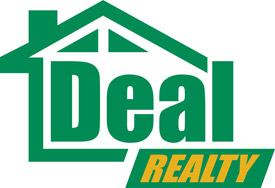 Deal Realty, Inc.
155 Portage Road
Lewiston, New York 14092
Phone: 716-754-3301
Fax: 716-754-4649
How Does The Lewiston Real Estate Market Look These Days? Homes in Lewiston have an average listing price of $213,006. The current number of properties on the market in Lewiston is 66, and the Lewiston median listing price is $176,330. Call us today for more information on real estate in Lewiston, New York
Visit our website at: http://www.DealRealtyOnline.com

The Gardens at Oxbow
716-628-9654 or 716-405-7047
Have you fallen in love with Lewiston yet? We have!
That's why we are building Western New York's first new upscale traditional neighborhood development in the Village of Lewiston. Not just another subdivision, but a neighborhood. Walk to restaurants, stores, churches, schools, public buildings and parks. Luxury custom-built, one-story patio and two-story family homes from 1,400 square feet to over 3,000 square feet by one of the area's premier home builders — Paul J. Game Construction.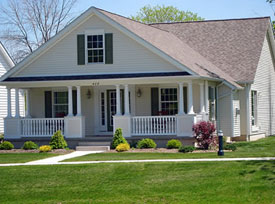 All homes feature large front porches and hidden garages on narrow streets with wide sidewalks. Neighborhood includes landscaped center pond with fountain and common lawn care and snow removal. Visit us today! Only 30 minutes from downtown Buffalo. For more information on The Gardens at Oxbow call William Game at 716-628-9654.
Visit our website here: http://www.thegardensatoxbow.com/
24Conference
877-254-2424
Stop wasting time and gas going to meetings when you can accomplish the same thing with a conference call? It's time to work smart and go green. Serving hundreds of customers across the United States and Canada, we provide the latest technology in telephone conference calling services, specializing in reservationless conference calling, including flat rate, toll free, operator assisted calling, and web and video conferencing. Whatever your requirements, 24Conference.com can meet your needs. Capacity? No problem. We currently have 16,000 ports with approximately 17,000 additional overflow ports. We specialize in flat rate conferencing to enable our customers to enjoy low-cost and predictable budgeting.
Visit our website here: http://24Conference.com
Monarch Broadcast Messaging
Phone Broadcasting Services
888-387-8636
Western New York's leading phone broadcasting service. Perfect for sending pre-recorded messages over the phone to hundreds or thousands of contacts instantly for such applications as school and college alerts, emergency or crisis communications, political/voter solicitation, non-profit announcements, church member notification, fundraising efforts, appointment reminders, service/delivery confirmations, organization updates, membership announcements and event publicity. Reach thousands and save time and money by using our system which is already up and running. No hardware, no software and no set up fees. Get your message out in minutes at a fraction of the cost of postage.
Visit our website here: http://www.MonarchBroadcast.com